I offer a variety of free eBooks on various subjects. Maybe there's something of interest to you. Simply go to your favorite eBook seller and download my book for free. No strings attached. If you have a question about any of them, email me at [email protected]. I'd like to hear your comments on any of the books, as well.
SMALL THINGS COUNT–SIMPLE WAYS TO LIVE CHRIST'S LOVE EACH DAY.
For a description, click "About Small Things Count" in the menu tab. Also see "Sample the Book," "Critical Reviews," "Reader's Comments," and "Study Guide."
~~~~~~~~~~~~~~~~~~~~~~~~~~~~~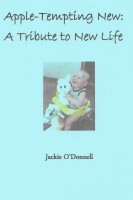 APPLE-TEMPTING NEW: A TASTY TRIBUTE TO NEW LIFE
A must-read for anyone who loves babies. Verses range from serious to silly, depending on who is doing the telling. Follow a family through pregnancy, bonding, sleepless nights, and milestones like crawling and the "firsts": tear, steps, shoes, birthday, visit to Santa. Finally, the reader gets a glimpse of childlike wisdom, as Baby gives advice to a potential sibling. Life is good. Enjoy it!
~~~~~~~~~~~~~~~~~~~~~~~~~~~~~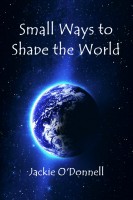 SMALL WAYS TO SHAPE THE WORLD
If you've read Small Things Count! (see description above), this is a supplement, a small collection of new ideas. If not, it's an introduction to the power each of us has to make a better world simply by choosing how to live our lives.
~~~~~~~~~~~~~~~~~~~~~~~~~~~~~
GREEN RICHES: HELP THE EARTH & YOUR BUDGET
Being earth-friendly can be an eco-nomic experience. You just need to know how to go about it. This is not the typical listing of isolated things you should do to help the environment. Instead, it is set up in problem-solution mode. That is, it presents a problem-area, explains how it drains our resources and family finances, then proposes measures (old and new ones you haven't seen) to take that will protect not only our earthly home but our wallets, as well. You'll find that being ecological can actually save you money.
~~~~~~~~~~~~~~~~~~~~~~~~~~~~~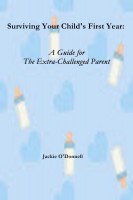 SURVIVING YOUR CHILD'S FIRST YEAR: A GUIDE FOR THE EXTRA-CHALLENGED PARENT
Although written to help people with disabilities meet childcare challenges, this book is useful for any new mother. It's practical, yet light-hearted, including such topics as getting the house and equipment ready ahead of the birth, bathing and feeding Baby, handling clutter, and facing emergencies—all with an eye toward energy-conservation, nurturing, and bonding. A great gift for all expectant moms.
~~~~~~~~~~~~~~~~~~~~~~~~~~~~~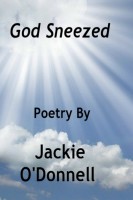 A collection of original poems. Subjects focus on experiencing our surroundings with all of our senses, how we feel about the people we meet, and life-situations we find ourselves in. Some touch on faith, others on love, yet others on gut-wrenching decisions we must make.
And be sure to check out my latest book (print and eBook) at smthingscount.com/women-in-me.